MapScotland Showreel 2018
04:23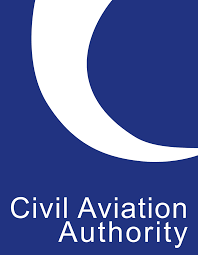 "We are passionate about the new UAV technology and the opportunities it opens up to everyone."
- Tom Milne
If you are looking for professional camera work by a fully qualified team, you need look no further, Tom is based in Aberdeenshire and Richard lives and is based in the Outer Hebrides. They can carry out a range of cinematography including aerial, underwater and conventional video film work all over Scotland. Between them, they can provide not only the detailed, high-quality stills and video footage, but also post production editing if required.
They have particular expertise in aerial film work for estates in the Hebrides, Grampian and the Highlands of Scotland, recently working with Calum Angus MacKay of Mast-Àrd Studio for BBC Alba on the North Coast 500 route. Our most recent project (April 2017) was taking aerial shots for the BBC of a beautiful, tall ship - the Lord Nelson - moored within Aberdeen harbour.
​
More and more people are advertising their services with drones, so it can be difficult to judge the best people to use.
Reasons to choose MAP Scotland for your aerial videography needs.
​
The Legalities:
Both Tom and Richard are fully certified and approved by the CAA and so have permission to carry out commercial operations with UAVs. MAP Scotland is fully insured for operation. However, using drones for aerial videography is not simply a matter of taking the exams and paying for insurance.
Experience, Knowledge Base and Professional Attitude:
Tom has previously held a helicopter licence and is well versed in air traffic control regulations. Between them, they have many years previous experience within the oil industry and estate management. As they both have a deep interest in nature conservancy, particularly the protection of wild salmon stocks and the regeneration of Ancient Scottish Woodlands, they have invaluable background knowledge of how to prepare for aerial photography in a wide range of locations. For example, Tom's knowledge and previous experience of how a busy harbour such as Aberdeen operates, and the constraints of working in such an area, was invaluable in ensuring a professional preparation for a smooth day on location for the BBC when filming the Lord Nelson tall ship. This professional attitude to their work not only saves time and money for the director and producers, but keeps all associated bodies "on side".
Equipment:
We have several unmanned aerial vehicles to use, but our equipment of choice is the Inspire 1 Pro, with a DJI X5 4K camera. This allows us to take high definition videos (up to 4K) and still photographs for you to share with friends and colleagues. Please have a look at our videos and gallery for aerial views of Scotland and beyond. Prices for our work are probably more affordable than you may think. We hope you will follow us on Facebook, and our contact details are below if you have any questions.
Meadowhead Aerial Photography Scotland is available for a variety of work such as
aerial shots of properties prior to sale

aerial shots of building sites and projects

surveys of properties and equipment and any other often difficult areas to access

surveys of country estates for assessment of work required e.g. storm damage of woodland, flooding etc..

Promotional videos and television film documentaries